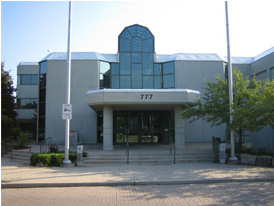 Animal Control – Removal Services Stoney Creek
font size decrease font size increase font size E-mail
Stoney Creek Animal Control – Removal Stoney Creek, within the Municipality of Hamilton, is a quaint and mature place bordered by Lake Ontario to the south, dissected by the Niagara Escarpment and home to much new development in upper Stoney Creek "mountain". The wildlife in Stoney Creek is as diverse as the population. Continued growth within a rich wildlife habitat means there are plenty of animals around, and many looking for new and better homes. Don't let them get into yours and become a nuisance!
We're Hamilton's Local Animal Control Experts
Residents of Hamilton have come to trust Regional Wildlife for their animal removal services. We're in Hamilton regularly either providing local Hamilton residents free animal control service quotes or providing animal removal services.
As the urban boundaries expand within Hamilton, we're seeing much more wildlife problems in both new areas, in homes along the escarpment, and in mature areas rich with soaring trees. Each of these areas present unique animal control problems – from displaced animals looking for new homes in new developments to those in mature areas moving from tree to tree and across streams in mature areas. Whether it's your home or business, don't let these unwanted pests in and if they are…
Call us for a FREE quote on your animal control problem, Hamilton – we're local and can get rid of your animal problems quickly, professionally and backed by our service guarantee!