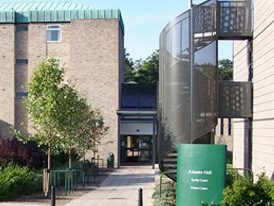 Animal Control – Removal Services Ancaster
font size decrease font size increase font size E-mail
Ancaster Animal Control – RemovalAncaster is a rich natural setting within the Hamilton Region and its location brings with it plenty of natural beauty, and a habitat perfect for a large wildlife population. Ancaster's urban population continues to grow as it is recognized as one of the Region's best places to live. With the increased population, more wild animals are being displaced. To survive, they are looking for new homes – don't let these animals make your home theirs! Take control of any unwanted animals before they become a major nuisance.
We're Ancaster's Local Animal Control Experts
Residents of Ancaster have come to trust Regional Wildlife for their animal removal services. We're in Ancaster frequently providing local Ancaster residents FREE quotes or providing animal removal services.
As the urban boundary shifts in Ancaster, we're experiencing increased wildlife problems across old and new parts of town. In Old Ancaster, with its rich green space and towering trees, a perfect environment exists for a range of animals to move across mature trees and relocate to inviting homes. Such animals finding their way into homes and business buildings include squirrels, birds and raccoons to comfortably hover over homes and find ways in. In new areas, displaced animals are feverishly looking for a place to burrow or nest. Of course, it shouldn't be your home.
Call us for a FREE quote on your animal control problem, Ancaster – we're local and can get rid of your animal problems quickly, professionally and backed by our service guarantee!